Hey Y'all,
This is going to be a pretty quick post. But I wanted you guys to know that I'm going to be updating my about page soon. I'm not longer the second oldest of nine kids, but ten!
David Matthias Burroughs was born September 24th at 5:17am. He was 7lbs 13 ozs.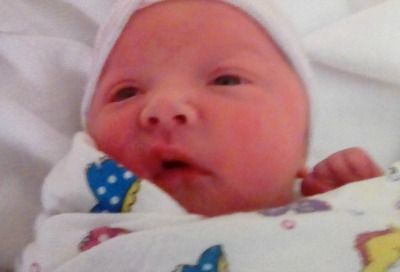 He is such a cutie! We don't have any 'real' pictures of him. Just a few that we snapped real fast. Just thought I would share this with you guys. And it is my new excuse for why I might not post this week. 😉 JK.