Hey Y'all!
I know this is not what I have 'scheduled' for school. But when I have ever actually followed my schedule? lol
I just thought I would share with you guys what I have been doing for my bible reading. I have a lot of trouble being consistent in my reading. I have good streaks where I'll read my bible every day and then I'll go a week or two without. Read a bible in a year doesn't work. There is just so much reading that I just 'skim', so to speak, instead of studying the scripture. And picked a book doesn't work either, because I have no plan to follow.
After asking Mama if she knew any good bible devotionals that I could do she told me about She Reads Truth.
With She Reads Truth you can follow their current reading plan, which is Hosea, or you can pick a past one.
There are various different types of plans they have. Some are studying the scripture that inspired hymns, the women of the bible, or what I am doing the fruit of the spirit.
I have found having this plan very helpful. You don't feel rushed to finish in a certain time frame. They also provide 'commentary' written by different women on the scripture(s) you are reading. I don't always read the commentary, I don't really care for them much but some days they are very helpful. I like to write one verse that stood out to me and my thoughts on all the scripture that I read that day. This really helps me think about what I am reading.
But the post isn't going to be just about She Reads Truth. I thought it would be nice to share some of the things I have been reading while using this plan.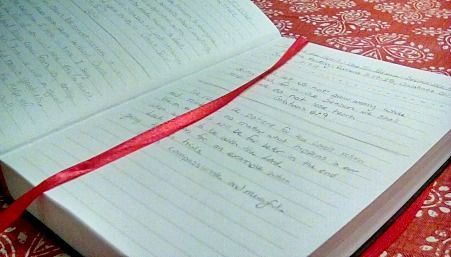 So far I have gone over Love, Joy, Peace, Patience and today, Kindness.
Here are some of the thoughts I have had over the course of doing this.
Love is powerful. Look at all the things that love can cause to happen. The perfect example of this is Christ Sacrifice for us. Our love towards one another and God is a light to the world. Where is it in the Bible that says something like 'By our love they will know you are mine'.
The only real joy in this world comes from God! We will only find true joy in doing His will, and trusting in Him. Same with peace. We gain peace from God and God alone. We cannot create peace ourselves. No matter how hard we try.
Walk the walk that Christ did. Show kindness and forgiveness to those you come in contact with, no matter how hard it is.
Here is some of the scripture I read:
And let us not grown weary while doing good, for in due season we shall reap if we do not lose heart.
Galatians 6:9
This is some other scripture that I have felt very encouraging.
John 14:15-18, 1 Corinthians 13:12, John 16:23-24, Philippians 4:5-7, Ephesians 4:31-32
What have you guys been reading in your Bible reading? Have you ever used She Reads Truth? If you haven't, do you think you will give it a try?
*this post was written on Wednesday